"Thing" Apple Watch Charger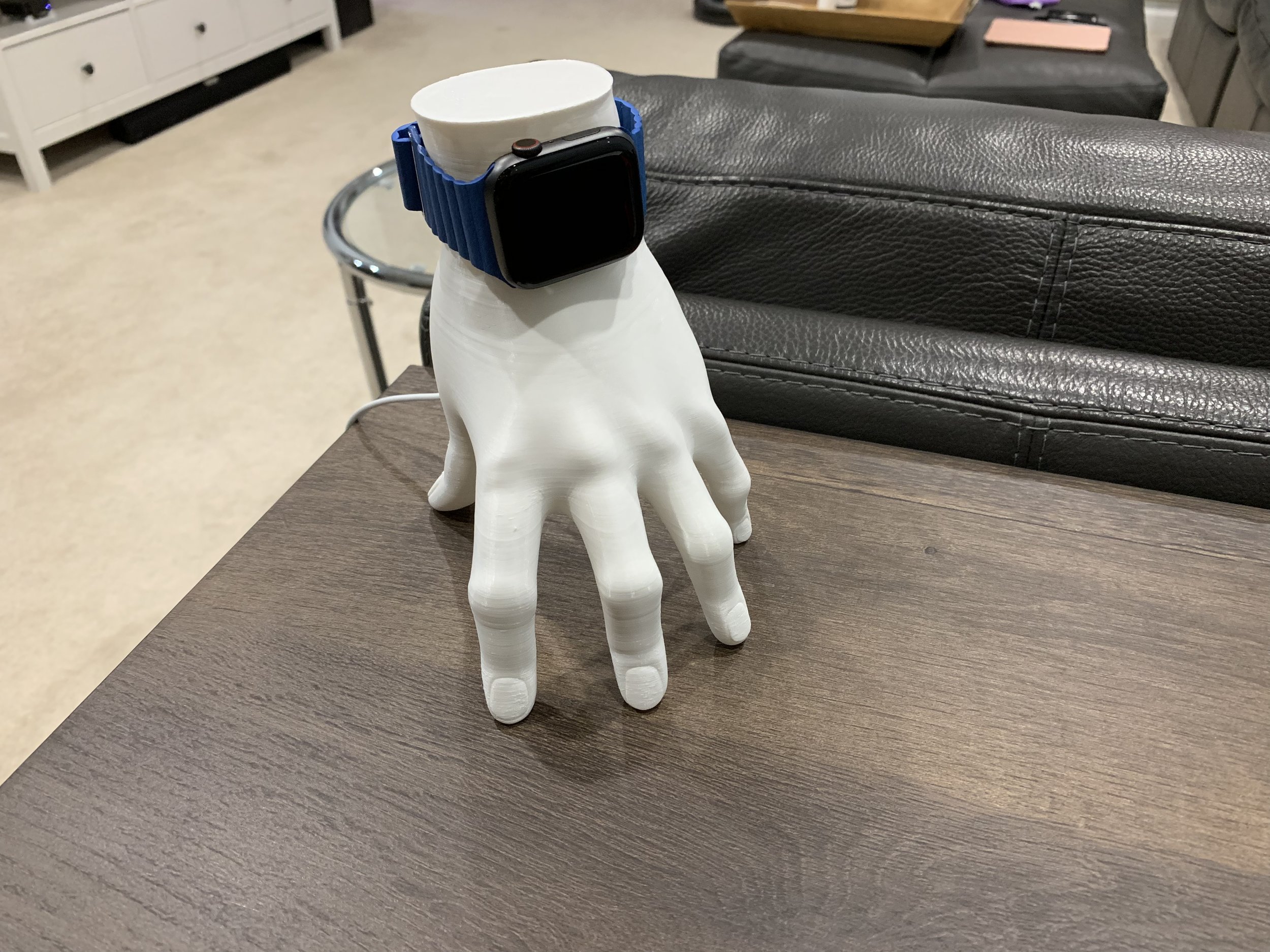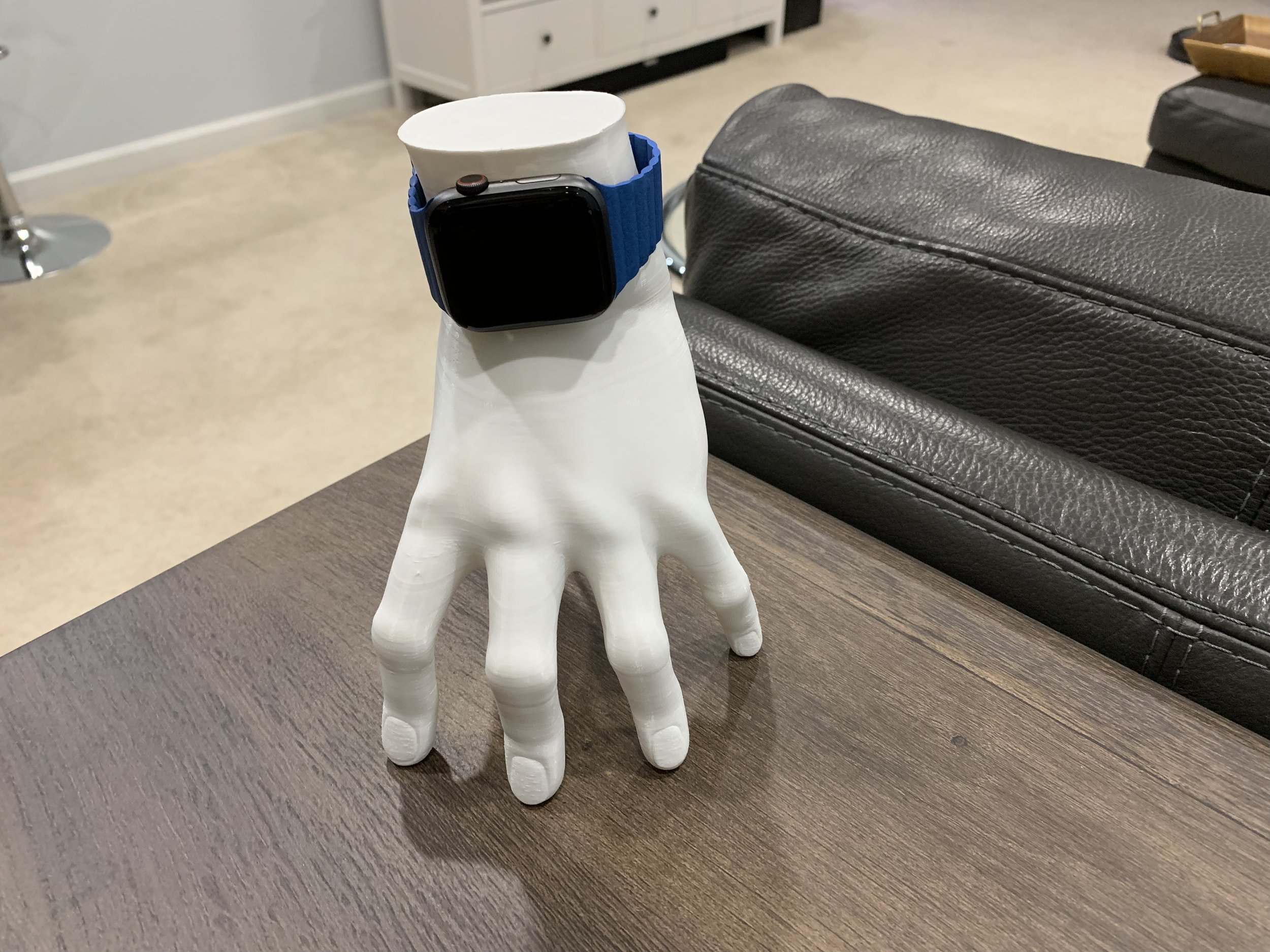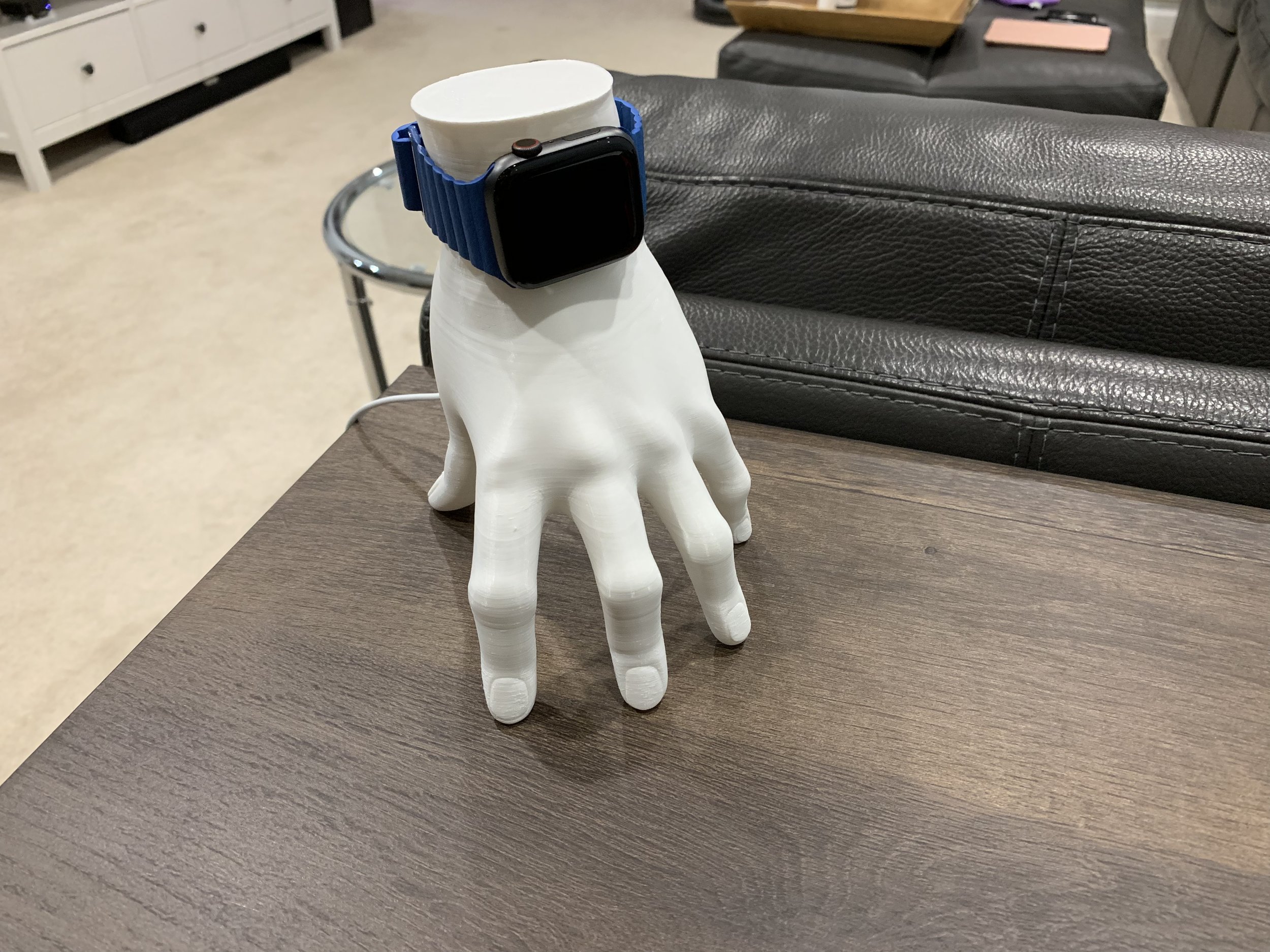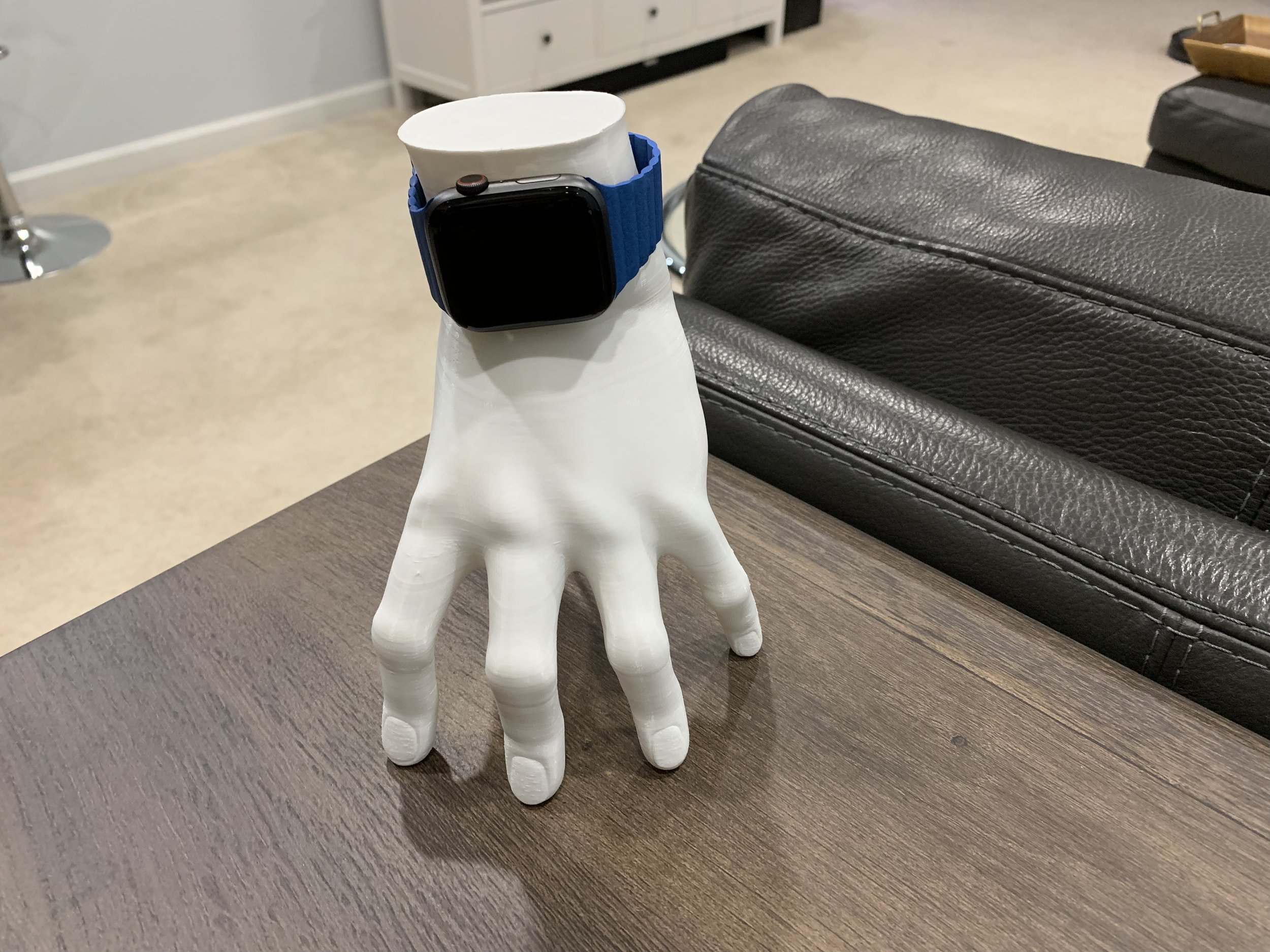 "Thing" Apple Watch Charger
Sure…there's a plethora of Apple Watch Chargers out there for purchase. Sure, they all work by holding your charging puck and charging your watch. However, are any of them nearly as entertaining as a hand, standing majestically on your desk or night stand?! I think not!
The puck fits perfectly recessed into the wrist with a cable management system down the inside of the wrist and out the back of the hand. Willing to print in any other color filament, just ask, there's not much I don't have!
This was taken from here and I highly suggest you print your own if you can! However, for those who don't have the access or the willingness, we're here to help! Don't miss out on this wonderful design, it's a novelty, useful, and a wonderful conversation starter!
What you see is exactly what you will receive. A white, made from PLA, Apple Watch Charging base station. Please note, this DOES NOT include a watch, or watch charger. We assume you already have these if you're purchasing this. All you are getting by purchasing this is the actual "Thing" hand.
Please note: As with all FDM 3D printers, the quality of the product can vary. We here at Stone's Prints will do our absolute best to send you the greatest quality we can, but note that lines or artifacts may still be visible, but this will not impede the purpose of the print or it's functionality. If you're unsure that this is for you, we strongly suggest that you do not purchase and instead reach out to us at our e-mail directly with any questions.
All sales are final, and we do not have a return policy at this time. If you're unhappy with your product, please reach out to us directly.
michael@stonesprints.com